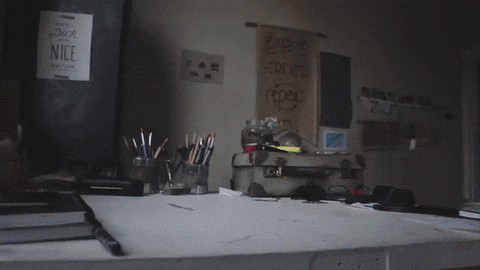 So many books.. so little time!
How much have you read?
This year I have read 58 books out of 80 (I increased my goodreads challenge goals) ! I guess that there is still plenty of time to complete the rest..
2. What have you been reading?
In terms of genres: fiction, non-fiction and contemporary have been the winners!
3. BEST BOOK YOU'VE READ SO FAR IN 2019
That's a hard one! 2019 has definitely been a year of MANY great books so I guess these are the most important ones to me:
Purple Hibiscus by Chimamanda Ngozi Adichie
A thousand splendid suns by Khaled Hosseini
The Stationary shop by Marjan Kamali
Three daughters of Eve by Elif Shafak
4. NEW RELEASE YOU HAVEN'T READ YET, BUT WANT TO
I absolutely can't wait to read three women by Lisa Taddeo! I've heard so many good things about this book already and it is definitely on my TBR.
5. MOST ANTICIPATED RELEASE FOR THE SECOND HALF OF THE YEAR
Everything inside by Edwidge Danticat
Why? I read a very nice quote describing this book that intrigued me a lot : "the indelible work of a keen observer of the human heart"
6. BIGGEST DISAPPOINTMENT
Celestial Bodies by Jokhal AlHarthi
I read this book in Arabic after I heard it had been nominated for a prize but I ended up finding the rhythm of the story too slow and I found that that the characters lacked depth.
7. BIGGEST SURPRISE
The Unhoneymooners by Christina Lauren
I expected a cheesy rom-com but I actually loved the story and the characters to an extent I had not imagined!
8. NEW FAVORITE AUTHOR
SALLY ROONEY! Her debut novels "Normal People" and "Conversations with friends" are amazing.
9. UNDERRATED GEMS YOU'VE DISCOVERED RECENTLY
Emily Griffin's "All we ever wanted"
Only a 3.8 on Goodreads while I would give it a 5
10. BOOK THAT MADE YOU CRY
The Kite Runner by Khaled Hosseini. The story was so so beautiful and heart-wrenching at the same time.
11. BOOK THAT MADE YOU HAPPY
The Tattooist of Auschwitz 100% : when you read the summary you expect a heartbreaking story, it is in some sense but Heather Morris managed to sprinkle it with deep optimism and courage.
12. MOST BEAUTIFUL BOOK YOU'VE BOUGHT SO FAR THIS YEAR (OR RECEIVED)
I absolutely loved this cover and it is even more beautiful in reality with so many pretty gold layers, it shines on my bookshelf!
13. GOALS FOR THE REST OF THE YEAR
Create a bookstagram to share more!
Complete or increase my 80 books goodreads challenge
Diversify the genres I pick books from
It's a wrap! Hope you enjoyed this post and I look forward to reading other mid-year book freak out tags 🙂