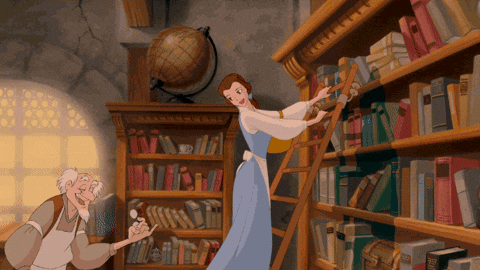 Ayesha at last –  Uzma Jalaluddin
We are all just cosmic players in the eternal dance of life.
It's not enough to find someone you love. You have to be ready for that love, and ready to make changes to welcome it into your life.
I knew he was doing what he loved, chasing a big story.
I'd rather be reading – Anne Bogel
You're looking for a book that reminds you why you read in the first place. One written well and that will feel like it was written just for you—one that will make you think about things in a new way, or feel things you didn't expect a book to make you feel, or see things in a new light. A book you won't want to put down, whose characters you don't want to tell good-bye. A book you will close feeling satisfied and grateful, thinking, Now, that was a good one.
A good book allows me to step into another world, to experience people and places and situations foreign to my own day-to-day existence. I love experiencing the new, the novel, the otherwise impossible—especially when I can do it from my own comfy chair.
Books draw us deeply into the lives of others, showing us the world through someone else's eyes, page after page.
All we ever wanted – Emily Griffin
Who was the person you trusted enough to be your most transparent self with, in both good times and bad?
It's almost as if they're having a conversation with their eyes.
Pure of heart without any showiness.
10 minutes, 38 seconds in this Strange world – Elif Shafak
Far in the distance, the Bosphorus, waking from its turquoise sleep, yawned with force.
Istanbul was an illusion. A magician's trick gone wrong.
Istanbul was a liquid city. Nothing was permanent here.
Purple Hibiscus – Chimamanda Ngozi Adichie
A love sip, he called it, because you shared the little things you loved with the people you loved.
Look at that, green and pink and yellow on the leaves. Like God playing with paint brushes.
I had smiled, run, laughed. My chest was filled with something like bath foam. Light. The lightness was so sweet I tasted it on my tongue, the sweetness of an overripe bright yellow cashew fruit.
The unhoneymooners – Christina Lauren
The sky is this layered parfait of pastels; the sun seems reluctant to disappear entirely, and it's one of those perfect progressions where we can watch it slowly diminish in size until it's nothing but a tiny dot of light and then—poof. It's gone.
A place for us – Fatima Farheen Mirza
We don't have to see past the fog to know there are stars.
A heavier silence ensued, both now painfully aware they still shared a language they should have long since forgotten.
She had the aura and confidence of someone who was so beloved by all who knew her that it emanated from her even when she was alone, and any stranger who came across her could not help falling under a spell she had no awareness of casting
Loving Amira was not just loving a young woman. It was loving a whole world. She was of the same world he had been born into but had only ever felt himself outside of, and sitting by her was the closest he came to feeling harmony with his own home
When God first began to brainstorm the world did He think to make branches a dark brown and flowers either white or soft pink, and only like that in the spring, so that you are always startled by their bloom? Or were God's decisions scattered and sudden, beautiful by chance?
All of us are in this same boat, but you are the only one who chooses to thrash about, making unnecessary waves. You can be still. You can go with the flow.
Are there any that speak more to you? What about YOUR favorite excerpts? 🙂